Team Rehabilitation has partnered with the Illinois Physical Therapy Foundation (IPTF) to award eight Illinois physical therapy students each with a $2,000 academic scholarship!
This scholarship is intended to recognize and reward Illinois student physical therapists (SPT) and student physical therapist assistants (SPTA) who exhibit superior scholastic accomplishments, and demonstrate promising potential as practical clinicians.
Current student members of the Illinois Physical Therapy Association (IPTA), who are currently enrolled in an Illinois PT/PTA program and have completed at least one clinical experience, are eligible to apply for this scholarship.
Eight students will be selected to each receive a one-time stipend of $2,000, funded by Team Rehabilitation. Scholarship winners will be recognized during IPTA's Awards Reception (Friday, April 24, 2020) in conjunction with IPTA's 2020 REVITALIZE Conference.
Application Process Opens December 1, 2019
Applications will be accepted beginning December 1, 2019
Applicants must submit the following in a single PDF document to ipta@ipta.org, by the application deadline:

Cover letter describing their career objectives and highlighting what makes them a team  player striving for excellence within the clinical environment
Resume
Unofficial transcript from their PT/PTA program only (showing their GPA)
One letter of recommendation from a faculty member
One or more letters of recommendation from clinical instructors
Applications must be submitted, in its entirety, no later than January 30, 2020.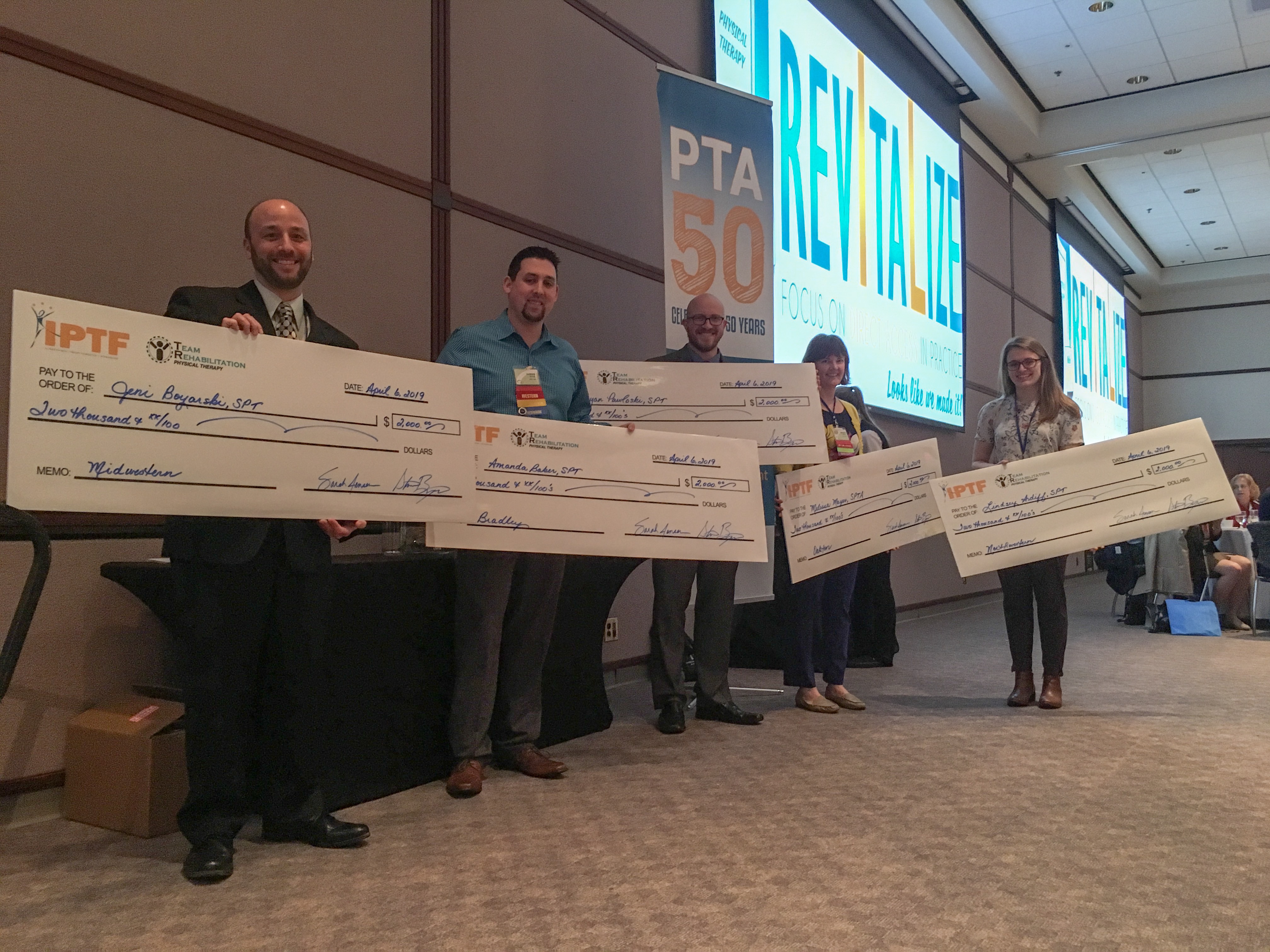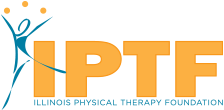 Applicants must be current IPTA student PT or student PTA member, in good standing with the APTA/IPTA.
Applicants must be in good academic standing and currently enrolled in an Illinois PT/PTA program.
Applicants must have completed at least one clinical experience.
PT applicants who are graduating by May/June 2021.
PTA applicants must be within their final year before graduation.
Applicants must submit their applications, in their entirety, prior to the deadline specified below.
CONGRATULATIONS TO OUR 2019 RECIPIENTS!
LINDSAY ARDIFF, SPT-Northwestern University
AMANDA BAKER, SPT-Bradley University
JENI BOYARSKI, SPT-Midwestern University
MELISSA MAYER, SPTA-Oakton Community College
RYAN PAWLOWSKI, SPT-Uni. of Illinois-Chicago
Selection and Award Process
Upon selection of the recipients, Team Rehabilitation will submit the scholarship funds to the IPTF, a 501(c)3, not for profit corporation, who, will be responsible for the distribution of funds to the scholarship recipients. 
All completed applications received by the deadline will be blinded and independently reviewed by a panel of three reviewers (two staff members of Team Rehabilitation and one IPTF Board of Directors member).
Applications will be scored on a competitive basis with emphasis on the students: academic accomplishments; desire to excel and practice in the clinical environment; contribution to patient satisfaction during clinical education; ability to be a team player in the clinical environment; and evidence of advancing practical knowledge of PT.
SPT applicants will only be considered if at least two applications have been received from their program/school.
A member of the review panel will notify the students selected to receive scholarships, with an invitation to IPTA's 2020 REVITALIZE Awards Event. Those applicants that were not selected will also be notified by a member of the review panel.
Scholarship winners will be recognized and presented their scholarship during IPTA's 2020 REVITALIZE Awards Event at the Q Center (St. Charles, IL).