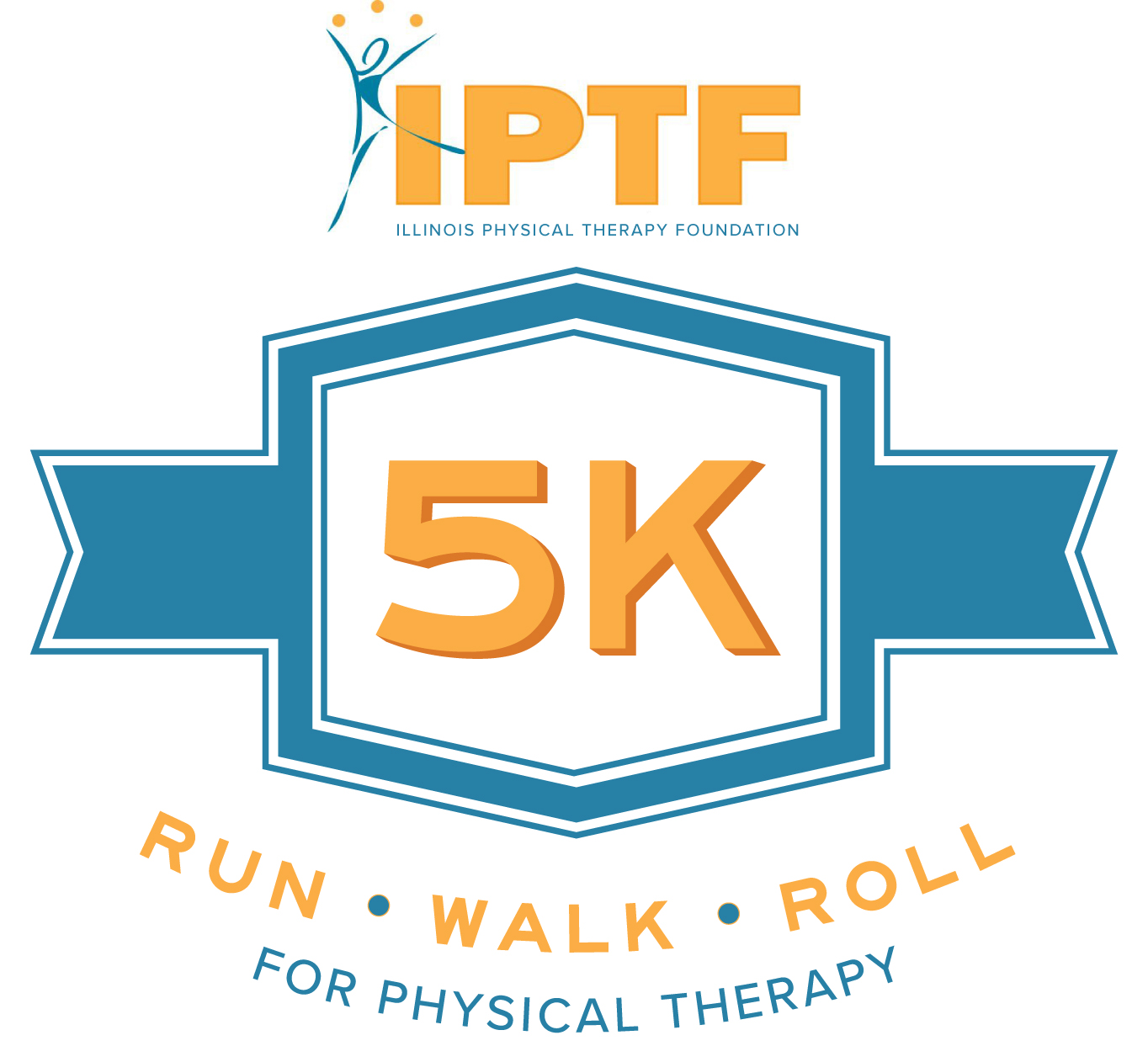 RUN, WALK, ROLL in the IPTF 5K
September 23, 2023 | Check in: 8 am Race: 9-11 am
Danada Forest Preserve 3S580 Naperville Road Wheaton, IL 60189
The IPTF is excited to announce its Third Annual 5K on September 23, 2023.  Check in begins at 8 am with the race from 9-11 at the Danada Forest Preserve, (3S580 Naperville Rd, Wheaton, IL 60189), as well as being able to participate virtually!
Our inclusive 5K allows anyone to participate, from anywhere, whether walking, running, or rolling. All net proceeds will help fund the IPTF DEI Scholarship and other student funding initiatives. We hope you will join us in this celebration of being able to move freely and be physically active.
Online registration IS OPEN through September 22, 2023. Day of event registration will also be available on-site. All participants will receive an event t-shirt and participation medal, based on availability. Virtual participants will have their t-shirt and medal mailed to them.
NEW THIS YEAR:  We are very excited to be offering medals for our top finishers.  EVEN MORE EXCITING:  We are opening registration for clinician/patient teams.  Inspire a patient to compete with you.  Teams will predict their completion time the day of the event and whichever team is closest to their predicted time will win the event.  This allows anyone to participate--no matter their physical ability.
Got Sneakers?  Please save and bring your old athletic shoes the day of the IPTF 5K.  We are collecting old athletic shoes to recycle through the "Got Sneakers" program.  All proceeds will help fund our PT Access pro bono physical therapy program.  Good for the earth and good for providing access to physical therapy for our uninsured residents.
Join us as a sponsor for this outstanding event! Not only will you connect with all of our in-person and virtual participants, your sponsorship is also 100% tax deductible. Help support DEI in the physical therapy profession:
SPONSORSHIP OPPORTUNITIES ARE OPEN UNTIL AUGUST 28!
The IPTF 5K will need you! We will be looking for volunteers to help us on Saturday, October 1st at the Check-in Table, Water Station, Medal Station, and with Clean-Up.
Click on the button to take you to our Sign up Genius page.  All volunteers receive a free t-shirt to wear that day!
You can volunteer AND participate if you volunteer for check-in/registration slots and/or the clean-up slots. 🙂
The District and School Challenge is Back!
Congratulations for the 2022 Winners: Southern District and SWIC!
The School Challenge has upped the game and the winning program gets a Pizza Party!
Participate (in-person or virtually) and/or volunteer and help your District earn bragging rights for supporting this event. The District with the highest percentage will receive accolades in our Keeping You Connected newsletter and a website banner that showcases how awesome you are for a whole month! Spread the word and be the best!
The School Challenge not only includes bragging rights, but the school with the highest participation will also receive a PIZZA PARTY, compliments of PT Solutions.  The challenge is on!