hELP US CELEBRATE THE SECOND ANNIVERSARY!! direct access has made a huge impact on how patients can access physical therapy.  Here's a patient testimonial--

"I was happy to have heard the news that direct access passed, because I don't have health insurance I try to keep doctor's visits to a minimum. When, my back wasn't getting better with acupuncture, my acupuncturist recommended FYZICAL Therapy and Balance Centers - Naperville.  I was grateful that I didn't need to see an MD first and now 10 visits later I am feeling so much better. " ALL DONATIONS support the IPTF's mission of educating the public, growing the future of the profession through student scholarships, supporting physical therapy research conducted in illinois, and promoting the phsyical therapy profession. 

OUR $1000 MATCHING DONOR IS BACK!  DOUBLE YOUR DONATION BY GIVING TODAY.  IN THESE CHALLENGING TIMES, IT IS YOUR PARTICIPATION THAT MEANS THE MOST--THANK YOU FOR JOINING US IN SUPPORTING OUR MISSION.  
Why is physical therapy research important? help us promote our profession through our students and to the public!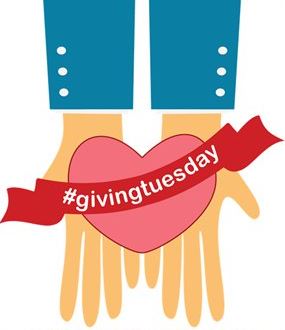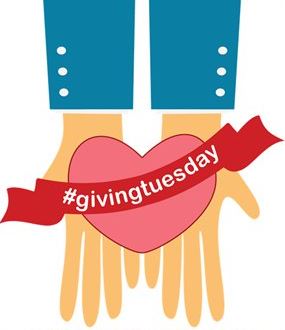 tHE sTUDENT sPECIAL INTEREST GROUP (ssig) IS EXCITED TO PARTICIPATE IN THE 4TH aNNUAL #gIVING TUESDAY TO RAISE FUNDS FOR THE NEW sTUUDENT TO STUDENT SCHOLARSHIP!
Last year, we had 5 DPT programs participate in #Giving Tuesday.  Our goal for 2020 is to increase that participation to 15 DPT and PTA programs.
#Giving Tuesday, along with other student sponsored fundraisers, was so successful in 2019 that the IPTF was able to offer a new scholarship:  the Student to Student Scholarship that is awarded to SPT & SPTA students in their final year of studies.
even if you aren't a student, you can help them reach their goal!  Your gift to the IPTF on #Giving Tuesday will go towards funding student scholarships and helping develop our future as a profession.
All donations support the IPTF, public education about PT, PT research conducted in Illinois, and student scholarships.


Donations are 100% tax deductible.
WAYS TO DONATE
Make a one-time gift
Make a recurring donation
Make a company matching gift
---
Planned Giving
Leave a legacy for physical therapy through IPTF. There are several options for including the Illinois Physical Therapy Foundation in your estate planning.
A general bequest states that a specific amount of money, a percentage of your estate or a certain piece of property, be given at the time of your death.  For most people, a gift of a percentage of the remaining estate after taxes and debts have been fulfilled is the most appropriate use of a general bequest.

The following sample language illustrates how a general bequest to IPTF might be phrased in your will or trust:

I give, devise, and bequeath      % of my Estate, after taxes and debts have been satisfied, to the Illinois Physical Therapy Foundation, an Illinois non-profit corporation, located in Naperville, Illinois.

I give, devise and bequeath that the amount $      be given to the Illinois Physical Therapy Foundation, a non-profit corporation, located in Naperville, Illinois.
---
The IPTF Mission supports physical therapists unique position as human movement experts. We promote physical therapy research conducted in Illinois, student scholarships, patient education, and the physical therapy profession.
DONATE NOW TO SUPPORT THE IPTF MISSION